FarmAnywhere's most compact irrigation skid provides everything you need to fertigate plants, all in one package.

Comes with a TrolMaster Aqua-X Pro, a Nuravine dosing system, and a Nuravine monitoring system.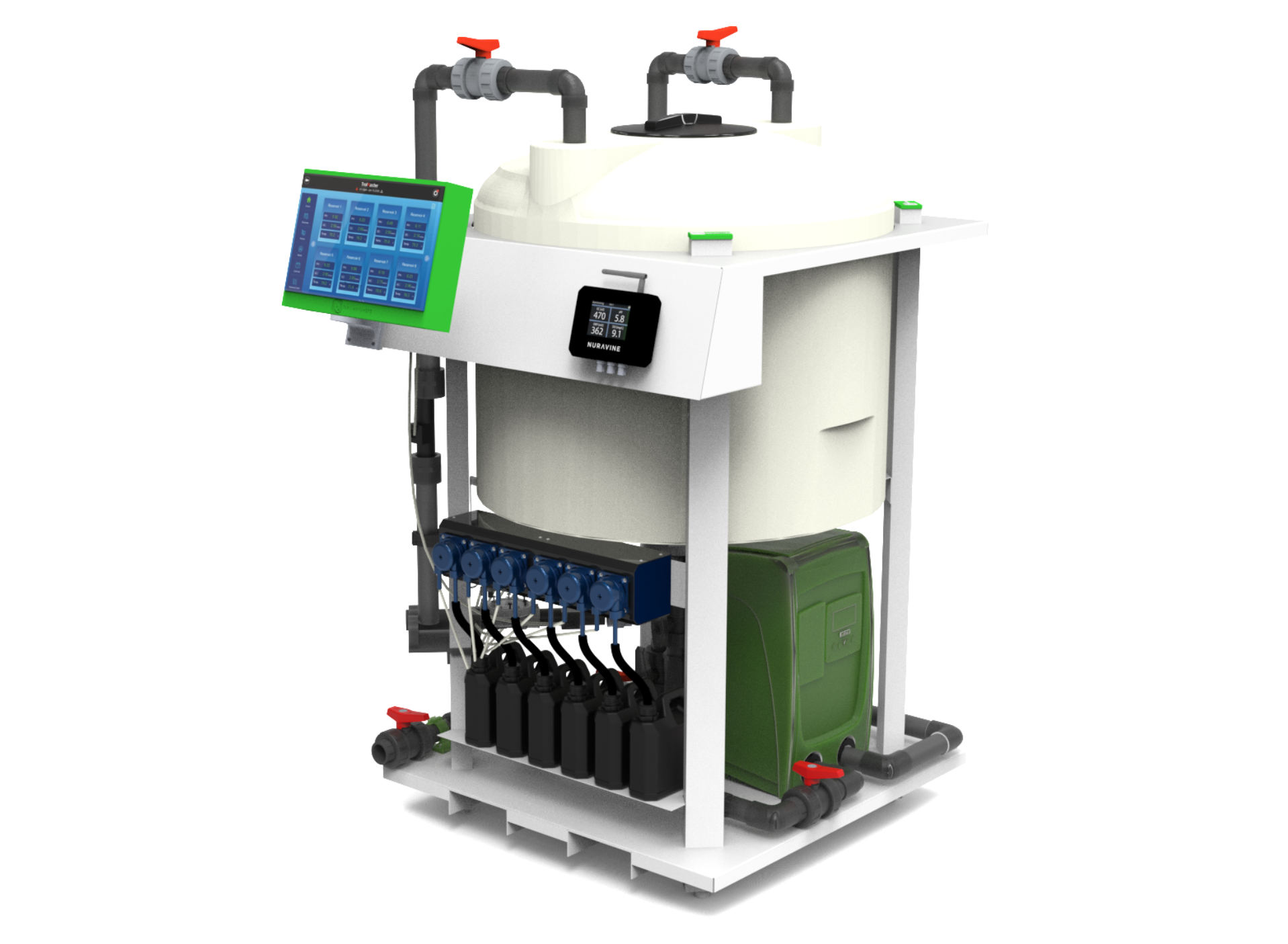 Key features and benefits of the Irrigation Skid
Quick Irrigation Skid overview.
Click on (+) for more info on the mechanical overview of the Irrigation Skid
What you get out of the box.


20 AMP Nema 6-15 Outlet
Electrical Power



Nuravine
Fertigation Controller



Indoor Use Only
Indoor or Outdoors

50 Gal (189 L)
100 Gal ( 379 L)
150 Gal (568L)
Tank Size

Up to 80L/min
Head up to 55 m
Pump
Looking for Something Different?
Browse thru our product brochure
Determine the solution that best meets your needs, or reach out to us for assistance.
Our virtual tour provides an in-depth look at the features and benefits of our container farms, and provides you with a clear understanding of how our equipment can help you to achieve your farming goals.

Don't wait, book your virtual tour today and discover how FarmAnywhere provides you the equipment and technology to grow more, faster, and smarter.
Experience our white glove service.
We encourage you to contact us as soon as possible to discuss how we can help you become a farmer or to expand your current farming capacity.
Follow our build process.
Get ready to to receive your farm while we build and ship your solutions.
Email us today for more info